Trustee Election
These are the original issues in this subcategory
EUTHANASIA
FLUORIDATION
PAIN RELIEF
Winning Issue » PAIN RELIEF
Palliative care is an area of healthcare that focuses on relieving and preventing the suffering of patients. Chronic or uncontrolled pain is considered the driving force behind the euthanasia movement. Constant pain affects at least 100 million Americans every day. Terminally ill patients often experience severe pain for many weeks or months before dying. Historically, pain management has been a lesser priority to doctors than treating a patient's illness. Concerns with addiction, side affects, or drug laws interfere with the attempts of doctors to dispense pain medication -or with patients to take it. Opioids such as codeine and morphine, processed from the poppy flower, are effective remedies for cancer pain. Health advocates say opioid prescriptions, although extremely addictive, should still be made more available to all pain sufferers. Consumer advocates say as much as anything else, economic factors seem to determine who receives relief from pain. People without health insurance as well as minorities and the elderly are forced to live with more pain than others. Chinese researchers have recently discovered a powerful new analgesic refined from the venom of the Chinese red-headed centipede. Laboratory tests show this pain killer to be more effective than morphine without measurable side affects.
Pending Legislation:
H.R.3119 - To amend the Public Health Service Act to increase the number of permanent faculty in palliative care at accredited allopathic and osteopathic medical schools, nursing schools, social work schools, and other programs, including physician assistant education programs, to promote education and research in palliative care and hospice, and to support the development of faculty careers in academic palliative medicine.
Tweet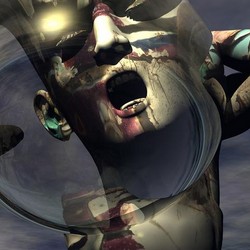 Options
I oppose reforming current pain relief policy and wish to pass H.R.3119 - To amend the Public Health Service Act to increase the number of permanent faculty in palliative care at accredited allopathic and osteopathic medical schools, nursing schools, social work schools, and other programs, including physician assistant education programs, to promote education and research in palliative care and hospice, and to support the development of faculty careers in academic palliative medicine, and also wish to donate resources to the campaign committee of either Rep. Paul Ryan or Sen. Mitch McConnell
I support amending the Public Health Service Act to increase the number of permanent faculty in palliative care at accredited allopathic and osteopathic medical schools, nursing schools, social work schools, and other programs, including physician assistant education programs, to promote education and research in palliative care and hospice, and to support the development of faculty careers in academic palliative medicine, and wish to pass H.R.3119 - To amend the Public Health Service Act to increase the number of permanent faculty in palliative care at accredited allopathic and osteopathic medical schools, nursing schools, social work schools, and other programs, including physician assistant education programs, to promote education and research in palliative care and hospice, and to support the development of faculty careers in academic palliative medicine, and also wish to donate resources to either the campaign committees of Rep. Fred Upton (MI) and/or Rep. Eliot Engel (NY), or to an advocate group currently working with this issue
Winning Option
I support amending the Public Health Service Act to increase the number of permanent faculty in palliative care at accredited allopathic and osteopathic medical schools, nursing schools, social work schools, and other programs, including physician assistant education programs, to promote education and research in palliative care and hospice, and to support the development of faculty careers in academic palliative medicine, and wish to pass H.R.3119 - To amend the Public Health Service Act to increase the number of permanent faculty in palliative care at accredited allopathic and osteopathic medical schools, nursing schools, social work schools, and other programs, including physician assistant education programs, to promote education and research in palliative care and hospice, and to support the development of faculty careers in academic palliative medicine, and also wish to donate resources to either the campaign committees of Rep. Fred Upton (MI) and/or Rep. Eliot Engel (NY), or to an advocate group currently working with this issue
There has been $0.00 pledged in support of this issue
Trustee Candidates
Trustee Election - Opening Date
February 27, 2020
Trustee Election - Closing Date
March 4, 2020