Trustee Election
These are the original issues in this subcategory
WOMEN IN COMBAT
MILITARY WOMEN'S HEALTH
MILITARY SEXUAL ASSAULT
Winning Issue » MILITARY SEXUAL ASSAULT
Active duty female personnel make up nearly 15% of our current armed forces, or about 200,000 of our 1.3 million servicemembers. Even before the ban prohibiting women from participating in combat was lifted, many female troops were experienced in combat. Unfortunately, many of these Americans have also experienced the ugly specter of military sexual assault (MSA) committed by fellow servicemembers. It is estimated nearly one of every three female military personnel has been sexually assaulted, compared with an average of one of every six female civilians. There were 3,374 military sexual assaults reported to the Department of Defense (DOD) by servicemembers in 2012; 5,061 in 2014. However, about 85% of all MSAs are not reported and in 2012, our Pentagon estimated there were actually 26,000 sexual assaults, or about 71 each day that year.
Although men are also sexually assaulted in the military, most of the victims of MSA are female junior enlists under the age of 25. The vast majority of perpetrators are older, generally higher-ranking males under the age of 35. Advocates claim these crimes undermine the morale and cohesion of our military units. They also say many convicted offenders go unpunished because superiors often overturn their convictions. The Obama administration has enacted new rules to fight this scourge. One rule would expand the role victims have in court-martial and sentencing processes. Another would require all MSA reports submitted by victims who wish to press charges against the offender be immediately brought to the attention of the first general or admiral in the chain of command of that organization. Critics say these rules do not go far enough to ensure military sexual assaults will no longer occur.
A recent study found the DOD also vastly underreports the number of sexual assaults committed by servicemembers against civilians, including many assaults against civilian spouses of military personnel. It concluded that about half of all military sexual assaults are now being committed against civilians. However, these statistics are not counted in the DOD's sexual assault prevalence reports. Advocates claim there could be twice as many military sexual assaults occurring than the 20,000 cases of sexual assault or unwanted sexual contact estimated in 2014.
Pending Legislation:
H.R.1603 - Military SAVE Act
H.R.2026 - Support Uniformed Patriots; Prevent Offenses and Restore Trust Act or SUPPORT Act
Tweet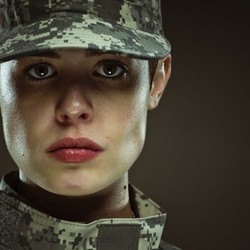 Options
I oppose reforming current military sexual assault policy and wish to defeat H.R.1603 - Military SAVE Act and H.R.2026 - Support Uniformed Patriots; Prevent Offenses and Restore Trust Act or SUPPORT Act, and also wish to donate resources to the campaign committee of either Rep. Paul Ryan or Sen. Mitch McConnell
I support prohibiting judges from setting aside military sexual assault (MSA) charges or verdicts without explanation; requiring mandatory discharge or dismissal for MSA offenses and consideration of temporary leave or reassignment of an active duty servicemember accused of MSA; briefing commanders of non-confidential MSA reports; making counsel available for victims of MSA, and wish to either reintroduce S.1032 or H.R.2207 - Better Enforcement for Sexual Assault Free Environments Act (113th Congress, 2013-2014), or similar versions thereof, and also wish to donate resources to the campaign committee of Rep. Michael Turner (OH) or to an advocate group currently working with this issue
I support amending the Veterans Access, Choice, and Accountability Act of 2014 to improve the private treatment of veterans who are victims of military sexual assault by allowing survivors of military sexual trauma to seek specialized care outside of the Veterans Administration health care system, and wish to pass H.R.1603 - Military SAVE Act, and also wish to donate resources to either the campaign committees of Rep. Jeff Miller (FL) and/or Rep. Andy Barr (KY), or to an advocate group currently working with this issue
I support permitting a DOD civilian employee who is a victim of a sex-related offense to obtain the services of a Special Victims' Counsel; improving the Special Victims' Counsel program regarding: (1) criminal justice experience for judge advocates, (2) counsel training, (3) program performance standards, and (4) increased counsel-client communication; establishing a strategy to prevent retaliation by members of the Armed Forces against other members who report or otherwise intervene on behalf of sexual assault victims, and wish to pass H.R.2026 - Support Uniformed Patriots; Prevent Offenses and Restore Trust Act or SUPPORT Act, and also wish to donate resources to either the campaign committees of Rep. Mac Thornberry (TX) and/or Rep. Michael Turner (OH), or to an advocate group currently working with this issue
Winning Option
I support prohibiting judges from setting aside military sexual assault (MSA) charges or verdicts without explanation; requiring mandatory discharge or dismissal for MSA offenses and consideration of temporary leave or reassignment of an active duty servicemember accused of MSA; briefing commanders of non-confidential MSA reports; making counsel available for victims of MSA, and wish to either reintroduce S.1032 or H.R.2207 - Better Enforcement for Sexual Assault Free Environments Act (113th Congress, 2013-2014), or similar versions thereof, and also wish to donate resources to the campaign committee of Rep. Michael Turner (OH) or to an advocate group currently working with this issue
There has been $0.00 pledged in support of this issue
Trustee Candidates
Trustee Election - Opening Date
June 4, 2020
Trustee Election - Closing Date
June 10, 2020