Pledging
These are the original issues in this subcategory
RACIAL PROFILING
POLICE TRAINING
POLICE MISCONDUCT
Winning Issue » POLICE MISCONDUCT
Many believe any discussion of police misconduct must first begin with acknowledging the degree of difficulty of this profession, and the exemplary nature and heroic sacrifices demonstrated by the vast majority of our nation's 900,000 peace officers. That said, at least 10,000 civil rights complaints are filed for police misconduct each year, yet the total prevalence of this crime remains uncertain. Complaints of police brutality and abuse often arise from traffic stops and street encounters. Critics claim people of color experience the abuse of police power much more often than their peers. A recent survey claims that one in four young African American men report to be mistreated by police in any given month. From Rodney King's beating to Eric Garner's chokehold, many say video recordings are the best way to bring police misconduct to justice, providing both indisputable evidence of abuse, as well as confirmation of the proper use of force. Cell phone and police cameras may also provide the greatest deterrent to police misconduct. Several recent studies report that public complaints of police misconduct have dropped between 40% and 60%, and in some cases up to 80%, in cities where officers wear body cameras. However, others believe cameras are not the only answer to our police misconduct problem, saying grand juries very rarely indict police officers for killing citizens regardless of evidence. They claim local prosecutors have an inherent conflict of interest when deciding whether to indict a police officer because of their close working relationship with police departments developed while fighting everyday crime. Advocates claim they are reluctant to earnestly prosecute officers and jeopardize this relationship. They say independent prosecutors should present cases of alleged police misconduct to grand juries, not local prosecutors.
Many believe some members of our current generation of peace officers are more willing and likely to use lethal force due to the militarization of their departments since 9/11. In addition to the death of Mr. Garner, other such examples include the death of James Boyd, an unarmed, non-threatening homeless man shot in the back multiple times by several Albuquerque police officers; the death of unarmed 18 year old Michael Brown, his arms likely raised above his head when shot multiple times by a Ferguson police officer; the Beavercreek Walmart police shooting death of John Crawford III, talking on his phone while holding a BB gun the store had for sale; and 12-year old Tamir Rice, holding a pellet gun and killed within 2 seconds of the arrival of a Cleveland police officer judged unfit for duty 2 years earlier. Advocates claim these cases are only a very small fraction of the several hundred similar police shootings which occur each year. They say it seems that "multiple shots by multiple officers" has replaced police attempts to de-escalate situations, shoot someone with a Tasar, or in the leg. One recent study revealed that about one in eight victims shot to death by police since 2012 was mentally ill or in severe mental distress. Few police officers are disciplined for suspicious shootings and indictments are extremely rare.
Normally, the use of lethal force is authorized as a progressive series of actions, referred to as the "use of force continuum." It broadly limits the use of force to what is reasonable and necessary for the situation. The use of lethal force is only supposed to be used as a last resort and to prevent the loss of life. Seattle's P.D. has recently adopted a new use of force policy in which peace officers are expected to de-escalate potentially violent situations and issue warnings wherever appropriate. All uses of force are required to be reported and documented, and all officers will be issued at least one non lethal weapon such as a Taser, baton or pepper spray to be appropriately used under the department's new guidelines. However, guidelines governing the use of excessive and lethal force are not the same for all police departments.
Pending Legislation:
H.R.59 - Build TRUST Act of 2015
H.R.1102 - Police Accountability Act of 2015
Tweet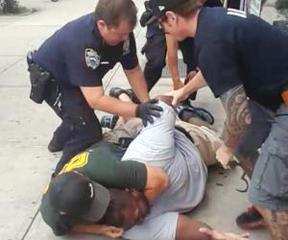 Polling Options
I oppose reforming current police misconduct policy and wish to defeat H.R.59 - Build TRUST Act of 2015 and H.R.1102 - Police Accountability Act of 2015, and also wish to donate resources to the campaign committee of either Rep. Paul Ryan or Sen. Mitch McConnell
I support sponsoring a bill making federal funding to state and local law enforcement agencies conditional upon these agencies adopting standardized use-of-force guidelines modeled after Seattle's police department; requiring state attorney general offices to prosecute cases of alleged police misconduct in which a police officer is involved in a serious injury or death; providing matching funds to these agencies to equip their officers with body cameras and to mandate their use, and wish to donate resources to the campaign committee of Rep. John Conyers Jr. (MI) or to an advocate group currently working with this issue
I support ensuring that members of minority communities are equitably represented in police departments, including those employed as officers and in the legislative body and executive departments, by reducing federal assistance to local law enforcement agencies by 95% for any such unit for which, during the previous fiscal year, the percentage of individuals who identify as a race who were employees of the law enforcement agency for that unit and the percentage of individuals who identify as that race who live in the jurisdiction such agency serves differs by greater than 30%, and wish to pass H.R.59 - Build TRUST Act of 2015, and also wish to donate resources to either the campaign committees of Rep. Jim Sensenbrenner (WI) and/or Rep. Sheila Jackson Lee (TX), or to an advocate group currently working with this issue
I support amending the federal criminal code to require a state or local law enforcement officer in a public agency which receives federal funding, who engages in conduct in the line of duty that would constitute murder or manslaughter if it were to occur in the special maritime and territorial jurisdiction of the United States, to be punished as provided for that offense under federal law, and wish to pass H.R.1102 - Police Accountability Act of 2015, and also wish to donate resources to either the campaign committees of Rep. James Sensenbrenner (WI) and/or Rep. Henry Johnson (GA), or to an advocate group currently working with this issue
Winning Option
I support sponsoring a bill making federal funding to state and local law enforcement agencies conditional upon these agencies adopting standardized use-of-force guidelines modeled after Seattle's police department; requiring state attorney general offices to prosecute cases of alleged police misconduct in which a police officer is involved in a serious injury or death; providing matching funds to these agencies to equip their officers with body cameras and to mandate their use, and wish to donate resources to the campaign committee of Rep. John Conyers Jr. (MI) or to an advocate group currently working with this issue
You May Pledge Your Support For This Issue With A Monetary
Donation And By Writing A Letter To Your Representatives
Please login to pledge
Pledge Period - Opening Date
April 2, 2020
Pledge Period - Closing Date
April 15, 2020
Trustee Election - Begins
April 9, 2020
Suggest a Trustee for this Presentation Cycle
Suggest a worthy trustee for consideration before Day 16 of this presentation cycle. (Maximum 60 Characters)