Pledging
These are the original issues in this subcategory
JUVENILE CRIME
IDENTITY THEFT
CAMPUS RAPE
Winning Issue » CAMPUS RAPE
Sexual assault, a longtime problem on college and university campuses, has recently become a national issue. Advocates say schools, fearing negative publicity, are not proactive in investigating or prosecuting those responsible for these violent crimes, the vast number of which are not reported to authorities. A recent survey of 440 colleges showed that many schools ignore provisions of Title IX, which requires them to prevent and investigate sexual assaults, and the 1990 Clery Act, which orders colleges to report violent incidents to authorities. Estimates have put the occurrence of campus rape at about one of every five women during their college career. This estimate corroborates a recent finding that 19% of all American women have been raped during their lifetimes. Some advocates say campus rape is so prevalent that schools which do not report this problem are likely avoiding efforts to address it.
A 2012 study found that 55% of 1,570 colleges and universities with 1,000 or more students received at least one report of a forcible sex offense on campus, including forcible rape, forcible sodomy, forcible fondling and sexual assault with an object. In 2012, there were at least 3,900 reports of forcible sex offenses on campuses nationwide. Of the undergraduate women who are sexually assaulted in college, 34% are physically forced, 57% are under the influence of alcohol or drugs, and 4% are given drugs without their knowledge. Only about 12% of all campus rapes are reported to authorities and only 1% of all assailants are ever disciplined by the school. A study released in May of 2015 found that 18.6% of all college women were victims of rape or attempted rape in their freshman year. Even so, about 78% of college presidents polled in an earlier survey disagreed that sexual assault was prevalent on their campus, and 75% of presidents believed their institutions were doing a good job protecting women from sexual assault.
Advocates say the first point of contact is crucial for women who have been sexually assaulted. Some schools require victim advisors to publically report rape cases brought to their attention, which may discourage students from seeking help. Others assign a confidential adviser, who explains the reporting process while ensuring services are made available for her. This approach has helped increase the number of victims who decide to report their abuse to the police. Advocates say colleges need to provide safe and supportive environments where students feel comfortable reporting these crimes.
Pending Legislation:
H.R.1310 - Campus Accountability and Safety Act
Tweet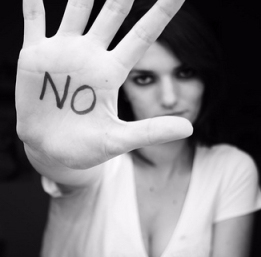 Polling Options
I oppose reforming current campus rape policy and wish to defeat H.R.1310 - Campus Accountability and Safety Act, and also wish to donate resources to the campaign committee of either Rep. Paul Ryan or Sen. Mitch McConnell
I support requiring colleges to provide confidential advisers for sexual-assault victims; enacting new penalties for institutions failing to comply with existing sexual assault laws; encouraging victims to use support services without compelling them to report their cases to schools or law enforcement; requiring institutions to provide the highest level of responsiveness in helping hold sexual assault perpetrators fully accountable; awarding grants to institutions of higher education to enhance the ability of such institutions to address sexual harassment, sexual assault, domestic violence, dating violence, and stalking, on campus and wish to pass H.R.1310 - Campus Accountability and Safety Act, and also wish to donate resources to either the campaign committees of Rep. John Kline (MN) and/or Rep. Carolyn Maloney (NY), or to an advocate group currently working with this issue
Winning Option
I support requiring colleges to provide confidential advisers for sexual-assault victims; enacting new penalties for institutions failing to comply with existing sexual assault laws; encouraging victims to use support services without compelling them to report their cases to schools or law enforcement; requiring institutions to provide the highest level of responsiveness in helping hold sexual assault perpetrators fully accountable; awarding grants to institutions of higher education to enhance the ability of such institutions to address sexual harassment, sexual assault, domestic violence, dating violence, and stalking, on campus and wish to pass H.R.1310 - Campus Accountability and Safety Act, and also wish to donate resources to either the campaign committees of Rep. John Kline (MN) and/or Rep. Carolyn Maloney (NY), or to an advocate group currently working with this issue
You May Pledge Your Support For This Issue With A Monetary
Donation And By Writing A Letter To Your Representatives
Please login to pledge
Pledge Period - Opening Date
April 2, 2020
Pledge Period - Closing Date
April 15, 2020
Trustee Election - Begins
April 9, 2020
Suggest a Trustee for this Presentation Cycle
Suggest a worthy trustee for consideration before Day 16 of this presentation cycle. (Maximum 60 Characters)